I've been somewhat absent from game development and my blog over the past 18 months. I've had a sabbatical after the birth of my son and have spent time deciding on the direction I want my game development life to go. I feel refreshed and ready to start making bigger and deeper gaming experiences. I've begun working with a new game designer, Dylan, whom I met during my break. We collaborated on RGB together and have started something completely new. We've teamed up with a new artist, Jesse, to begin work on an ambitious new game. Below is my outline for where I plan to go in the coming 12 months as well as a retrospective on where things have gone since I started Bane Games three years ago.
Looking Back
2011 was a big year for me. I released three games across five platforms and started my independent game career. We made some great games and had success with the release of Battle Group. Simultaneously releasing on four platforms as the sole programmer on the team was quite a challenge and while mistakes were made, the final product was a polished game that received both critical and financial success. As with all three games, Battle Group taught me a lot of lessons that I will take into the future as we release more games.
I'm glad I spent a number of years working for a large game developer as it has given me perspective in my independent life. Some of the challenges we've faced over the past few years (small teams, budgets and having other jobs at the same time) are still my preferred option over working in a large team with publishers driving the direction of the game. I've reassessed my position in game development and feel I am definitely an indie. I enjoy being in control of the direction of our games as well as being wholly accountable for their quality and success. It's certainly a more stressful situation, however I feel this stress bears the most fruitful games.
My main aim for 2013 was to choose the right game to work on next. Rather than rush into another game, I spent the time to prototype a bunch of ideas I've had over the past few years. We had a lot of false starts before we came to the final decision on what to begin developing. The prototypes ranged from a reverse tower defense to a train/transport tycoon style puzzle game. While most of these prototypes could have turned into successful titles, none of them felt like "the one". It wasn't until mid-2013 that we began work on what has turned out to be the next project I will release.
Looking Forward
During a "Prototype or Die" 12 hour game jam with Alex I prototyped a simple space strategy game. After some discussion, Dylan and I realized we had both been dreaming of making a space themed game for some time. We put our heads together and came up with what will be the next major game I release. A turn-based strategy space game…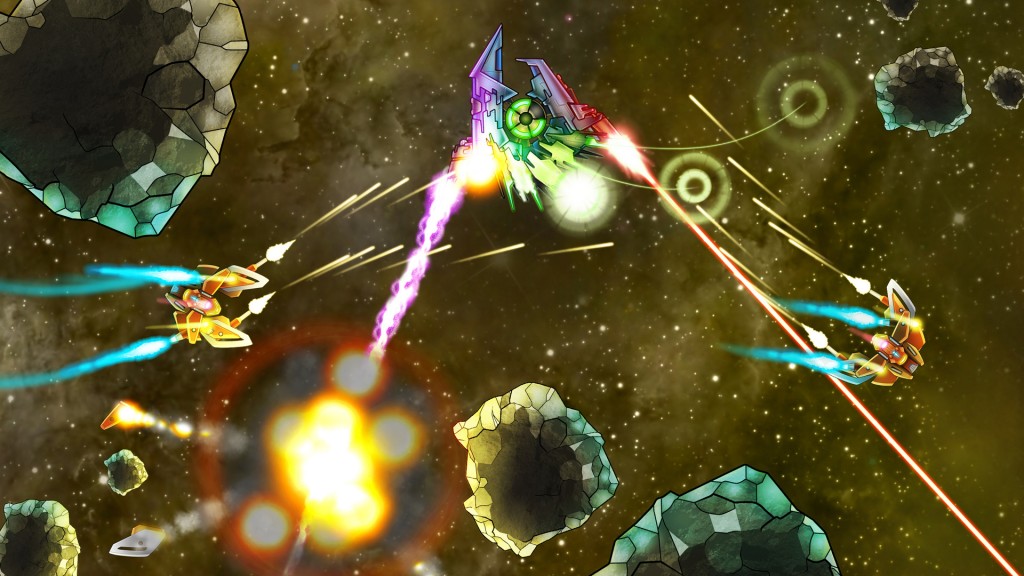 This is an amazing mock-up Jesse created for the game and we're making great progress in turning this into a reality. We've been working on it solidly for the past few months and it's easily one of the most fun games I've played. With a focus on multiplayer players take their fleet of ships into battle against friends and foes from around the world. We have two main gameplay styles we're planning based on players preferred play style. You can play a "real-time" style game where you have one minute to complete your turn before submitting to the server where all players' turns are resolved and the result is sent back. These games typically last 10-20 minutes and strike a great mix of strategy and quick thinking. The second style is full day turns where players can complete their turn at their leisure whenever they have a few spare minutes. This is akin to "Words with Friend" or "Letterpress" where players can compete against a bunch of people at the same time. We're aiming for an early 2014 release with a soft launch leading up to that.
I will have more information on the game as time goes on and we will be launching the site in the near future once we've secured the name on all the platforms we want to hit (about 10 at this stage).