Doolwind (Alistair Doulin)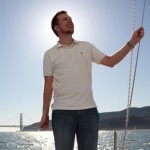 Hi, I'm Alistair. This blog is a collection of my thoughts and discussions on game development. I am passionate about game and software development, game design and cool technologies. I have moved from programmer to business owner and project manager and love to share what I've learnt during that journey with other game developers.
I live in Brisbane, Australia where I run a software company by day and indie game company by night. I'm working on my first indepedent game with some friends after leaving the games industry in 2007. After working for two game companies on three published titles (and one unpublished) over five years, I decided it was time to move on and make good, fun games. This dream, led me to where I am today, setting up an independent game company that has released four titles in the last four years.
The best place to find me is on Twitter.
I'd love to answer any questions you have: alistair@doolwind.com.
Some popular posts:
Building A Strong Indie Game Development Team
Guide To Becoming An Independent Game Developer
Why You Should Use C# For Your Scripting Language
How To Get In The Zone, And Stay There